4G Broadband.
Anywhere. Immediately.
Fed up with slow internet?
There's no need to be.
4G broadband is your answer.
Fast. Unlimited. No landline required.
Stuck in the broadband slow lane?
We've got the solution - fast 4G!
Fill out the form to see if we can get you online with fast 4G broadband in mere days
Thanks - we've got your details and will be in touch as soon as possible
It's so quick and easy to get online with 4G broadband - just choose a set-up option below
Or get in touch on 03333 447700 or at sales@4g-internet.co.uk - we'll be happy to help
We can give you the broadband speeds you've always wanted within days
We have the highest customer satisfaction - check out our Trustpilot reviews
Risk-free 14 day trial with full money back guarantee if not completely satisfied
We deal with multiple networks and so we will weigh up which is best for you
But don't just take our word for it...
Router Only or Full Install - choose the set-up that suits your location best
Unsure which to choose? Give us a call. We'll check and advise
4G WiFi Router Only


for stronger 4G signal areas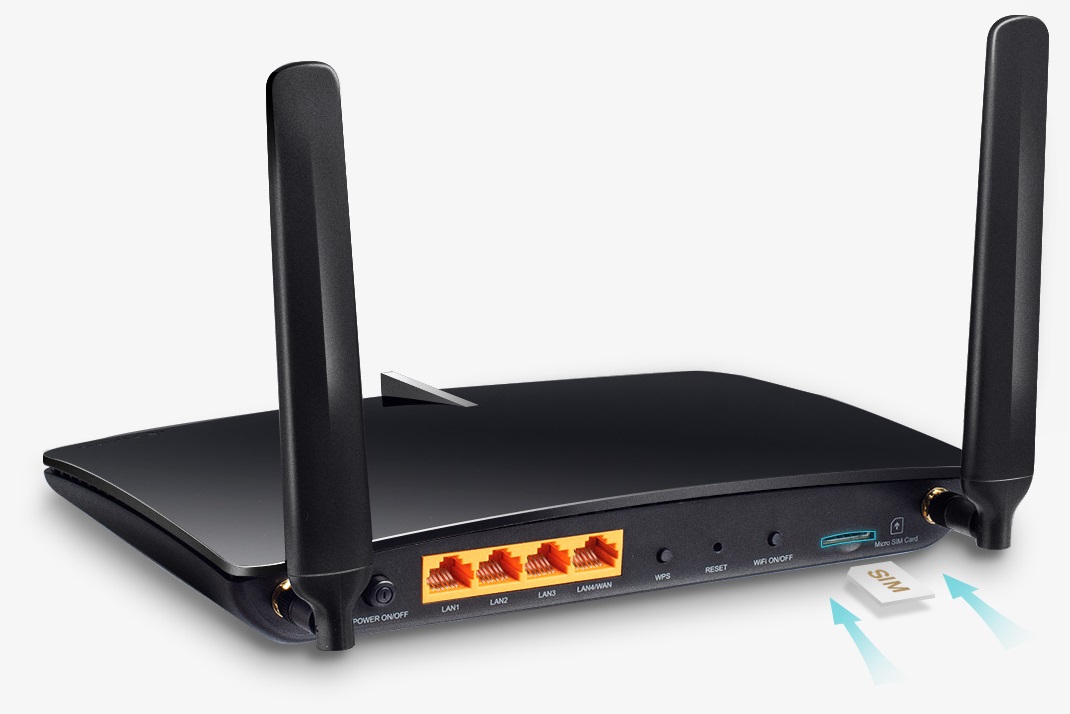 £99 up-front cost
£34.99 per month
18 month contract
Order Now
Get up and running on 4G broadband in just a day or two
Full Installation with antenna


for weaker 4G locations or to maximise performance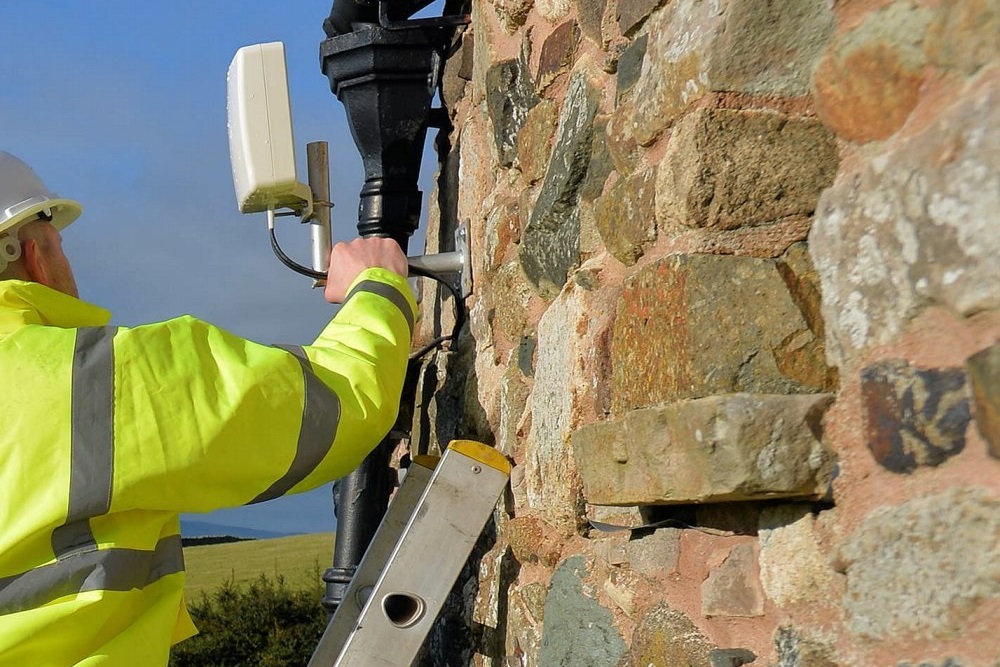 £399 £299 up-front cost
£34.99 per month
18 month contract
Order Now
Get installed with 4G broadband typically within a week
Fill in your details
Click 'Order now', fill in your delivery and payment information, then submit your order for our 4G broadband
Complete your Direct Debit
Once your order has been placed, complete the online Direct Debit instruction that will be sent to you by email
Receive your order and enjoy 4G
Our team will double check your 4G coverage, ship out your order and if relevant, arrange your installation at a convenient time
More on our Full Installation option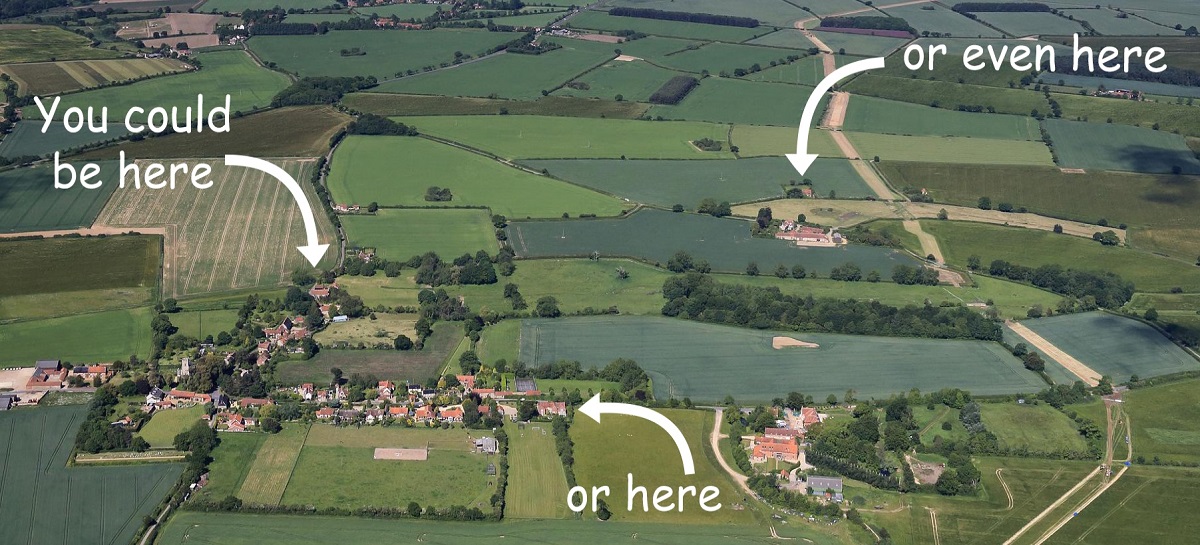 How we succeed in providing 4G broadband in areas where coverage is weaker
It's all about our high gain antenna which literally makes a whole world of difference.
We've got lots of very happy customers who we've surprised by giving them great broadband over 4G, even though mobile signals are very flaky where they are. And plenty of others who've decided to maximise their 4G broadband performance by having one of our antennas fitted. Here's how this works:-
Signal Test
Step One
Our engineer will go round your property, checking to locate the strongest 4G signal and to determine the best mounting point for the antenna
Before Installation
Step Two
Before starting installation, the engineer will show you what speeds are being received and where the antenna will be installed
Installation
Step Three
Once you've given your go-ahead, the engineer will carry out the installation, connecting everything up and making your service live
Demonstration & Sign-off
Step Four
The engineer will then demonstrate service performance and check you're satisfied. Once you have confirmed this by sign-off, they'll leave site
Still unsure which set-up option would be best for you or prefer to talk things over first?
Just call us on 03333 447700 or fill out the form above and we'll get in touch as soon as possible
Frequently asked questions
Because 4G-delivered broadband is so dependent upon factors specific to each individual location, it's simply impossible for us to confirm speeds until the service is up and running.
What we can say however is that the average performance we deliver to our customers when measured across the entire UK is around 25Mbps Download and 10Mbps Upload. More than enough for typical home or business needs. And don't forget, we will have already checked your location for suitability.
We have many customers delightedly enjoying speeds significantly higher than that, but of course there are others where we don't quite manage to deliver those levels. However, they're still very happy with our 4G broadband, because it's so much of an improvement over all they could get via their landline. It's the improvement in broadband speeds that we provide which is key.
And remember, our service is backed by our zero risk 14 day trial with Money Back Guarantee – see below for more.
Because we have total confidence in what we do, we're more than happy to put our money where our mouth is.
All our new customers get the complete peace of mind offered by our no risk 14 day satisfaction guarantee. This means that if for any reason at all, you're not entirely satisfied with our 4G broadband service, just let us know within the first 2 weeks. We'll then immediately cancel your contract with us with no ongoing liabilities or commitments whatsoever.
Then just return our router to us within 45 days and upon receipt, we'll issue you with a full refund of all your set-up costs. No quibbles, no questions asked.
You can find out more about our Money Back Guarantee here.
Yes you can. Just give us a call – and all you'd have to do is pay the difference in pricing.
Sometimes in weaker 4G signal areas, customers who've started off with a Router Only set-up find that they need the boost in performance offered by our external 4G antenna. Having us fit this small but clever unit maximises 4G broadband performance at any given location.
Yes, absolutely.
If you upgrade to a Full Installation, your 14 day no risk cooling-off period with Money Back Guarantee with all the same protections starts again from the point of your antenna being installed.
We've got years of experience in getting our customers set up with speedy and stable 4G broadband, including in places where mobile phones only show very flaky signal – or even no signal at all.
Remember, we have relationships with the majority of the UK's mobile network operators, so we can – and will – always pick the best choice of 4G network for your particular location.
What's more, the very carefully chosen equipment we supply is far better at receiving 4G signals than any mobile handset and that's why we should be able to provide you with perfectly good broadband over 4G where you are. So don't be fooled by what your mobile phone's telling you!
But don't just take our word for it – why not take a look at what our customer have to say about us – and all in their own words – on Trustpilot by clicking here. There must be very good reasons why they've awarded us a rating of Excellent.