Getting started with unlimited 4G broadband
Full Installation
(for weaker 4G signal areas or to ensure optimum 4G broadband performance)
£399.00 £299.00 up-front, then £34.99 per month for 18 months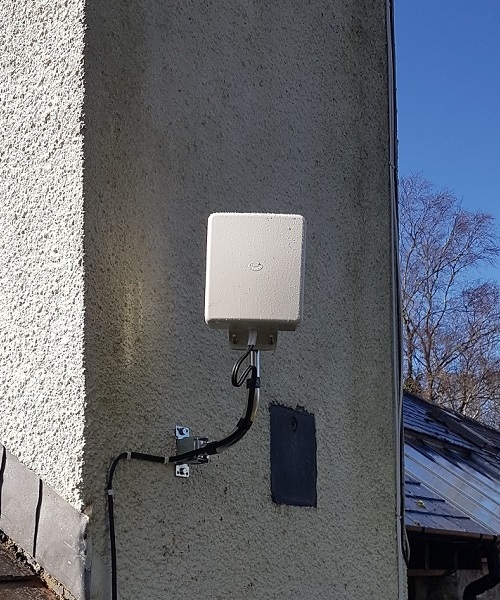 Your Order
4G WiFi Router
£99.00
4G Account Activation
£40.00
High Gain External 4G
Antenna & Mount
£100.00
Professional Installation
£160.00
True Unlimited 4G Broadband SIM Card
(18 month contract
at £34.99 per month)
To be charged separately
by Direct Debit
Delivery
Free of charge
Limited Offer Discount
-£100.00
Up-Front Total
£299.00 inc. VAT
Get maximised 4G broadband performance in just a week or so
Fill in your details
Click I'm ready to order, fill in your delivery and payment information, then submit your order for our full equipment set
Complete your Direct Debit
Once your order is placed, complete the online Direct Debit instruction that will be sent to you by email
Get installed and enjoy 4G
Our team will double check your 4G coverage, ship your order out and then arrange professional installation at a convenient time
Buy with complete confidence with our risk-free trial
And for complete peace of mind, all our new customers have a 14 day cooling off period. So if you're not satisfied with our service, just This email address is being protected from spambots. You need JavaScript enabled to view it. within that time to let us know, return our equipment to us and we'll provide you with a full refund. No ongoing obligations and no strings attached.
What happens next?
We will first check the available 4G signal strength at your location just to make sure it's suitable for 4G broadband.
If those checks are positive, we will dispatch your equipment to you, together with an Unlimited Data SIM card.
Full Installation customers should expect to have a professional installation arranged to take place within 10 days.
Not sure which set-up option is best for you or prefer to talk things over first?
Just call us on
03333 447700

or fill in the form below and we'll be in touch.

Want to talk things over first?

Just fill in your contact details below.
We'll get in touch as quickly as possible to answer any questions you may have
Thanks - we've got your details and will be in touch as soon as possible