4G Internet fully supports the CDS Better Broadband scheme
Latest update (Jan 1st 2018) - the CDS Better Broadband subsidy scheme still unfortunately remains paused.
For the latest information on Connecting Devon & Somerset's subsidy scheme plans, please click here or contact CDS Better Broadband directly at This email address is being protected from spambots. You need JavaScript enabled to view it..
Living in Devon or Somerset and looking to improve your broadband?
Well, did you know that you may well qualify for financial assistance from the government? If you are eligible and live in an area covered by our services, you could be connected within just a couple of weeks or so to our fast and robust 4G broadband service - and with absolutely no up-front costs...
...so saving you a simply massive £380!
What's more, our range of monthly 4G broadband packages all run at average download speeds of 20Mbps and start from only £29.95 inc VAT for domestic users and only £20.00 plus VAT for business users.
OFFER!
EE 50 GB
£35.00 per month
50 GB Monthly Data
18 Month Contract
OFFER!
EE 100 GB
£45.00 per month
100 GB Monthly Data
18 Month Contract
OFFER!
EE 200 GB
£60.00 per month
200 GB Monthly Data
18 Month Contract
STARTER
Vodafone 20 GB
£29.95 per month
20 GB Monthly Data
12 Month Contract
MID-RANGE
Vodafone 40 GB
£44.95 per month
40 GB Monthly Data
12 Month Contract
HIGH USE
Vodafone 100 GB
£74.95 per month
100 GB Monthly Data
12 Month Contract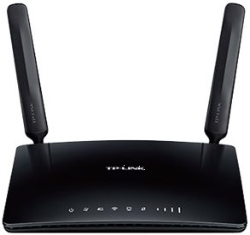 All 4G orders include
a Modem/WiFi router
worth £100!
Read on or call us now on
03333 447700

and find out how we can help!

Whether you're running a business or shopping online, slow broadband speeds can be incredibly frustrating. The CDS Better Broadband Scheme has been developed by Connecting Devon & Somerset to give immediate assistance to residents or businesses within the two counties who are suffering with the slowest speeds by providing a subsidised installation for a better connection.

The CDS Better Broadband Subsidy Scheme will entirely cover the costs of installing improved 4G-. wireless- or satellite-delivered broadband for all businesses and homes that are currently stuck with speeds of less than 2 Mbps. The CDS Better Broadband Scheme forms part of the UK government's nationwide plans to get the whole country better connected.

By boosting the internet speed for households, the CDS Better Broadband Scheme wll allow families to browse the web, download movies, TV programs and other multimedia content and check emails all at the same time. The scheme will also deliver a better internet experience for businesses and local start-ups, who will be able to communicate with both existing and potential clients, check up on orders and stay up to date with market trends much more efficiently.

Applications to the subsidy scheme can be made up until the end of 2017. To find out if you are eligible and for more information about the CDS Better Broadband Scheme, please visit the dedicated subsidy scheme page on the Connecting Devon & Somerset website here.

We at 4G Internet are delighted to be a fully Registered Service Provider operating across the entirety of both counties under the CDS Better Broadband Scheme and so we're able to deliver a wide range of eligible broadband packages to your home or business.

Choose us as your supplier under the CDS Better Broadband Scheme and the amount you'll save will be a simply massive £380. That's because the full costs of installation and set up of a small triple strength high gain external 4G antenna and internal 4G modem will be fully covered by government subsidy, so all you'll need to pay is the monthly charge for your choice of account. What's more, the 4G modem we supply is also a fully functional wireless-enabled router, so you'll get WiFi capability at your premises as well!

Even better news... because the broadband services we offer are delivered over 4G, we're able to provide a fast and reliable connection to an ever-growing number of locations across the entire UK and what's more, get your new 4G connection up and running within just a couple of weeks or so!

The CDS Better Broadband subsidy scheme is available to any residential or commercial property with current broadband speeds of less than 2Mbps broadband speed anywhere within the two counties.

Wales and the rest of the UK are covered by separate subsidy schemes - for information on these, please return to our main Subsidy Schemes page and choose the scheme appropriate to your location.

If yours is a residential property that qualifies for the subsidy, then your entire costs of getting started on our fast and robust 4G broadband service running at an average of 20Mbps will amount to... absolutely nothing!

Yes, ALL aspects of initial set-up - equipment, professional installation and activation of your account - will not cost you anything at all!

Our professional installers will fit a small external 4G antenna to the outside of your property. We have carefully selected a triple strength high gain model to ensure that you get the best possible 4G signal reception and thus optimum performance of the service.

And what's more, the TP Link 4G modem/router that will be fully set up and installed also provides WiFi functionality - so you can share your new 4G connection across multiple enabled devices within your property.

Commercial and business premises are also eligible to apply for the Access Broadband Cymru subsidy and again, we'll supply and install all necessary equipment, activate your account and supply you with a 4G modem/WiFi router entirely free of charge.

Read on for more details and to see full details of the monthly packages we offer - there's bound to be one that'll suit you.

The normal costs of getting started with 4G broadband are well over £350.

However, if you've qualified for a CDS Better Broadband subsidy, then we will be able to get you online quickly and easily - and best of all, at no cost whatsoever to you!

That's right... if you're eligible under the scheme, your entire costs of getting set up and connected via our fast 4G broadband service will be absolutely nothing at all.
All equipment?

Absolutely nothing!

Account activation? Again...

absolutely nothing!

Professional installation? You guessed it...

absolutely nothing!
So the only payment you'll need to make will be the monthly charge for your choice of 4G broadband package! These start from as little as £29.95 inc VAT per month for domestic users and only £20.00 plus VAT per month for business users.
** Please note that the offer of zero-cost installation does not give the applicant any right to specify a mounting location for the external 4G antenna. Although applicants' preferences will of course be taken into account wherever feasible, we will decide upon and offer a location for antenna mounting at our sole discretion. Government funding will specifically not cover any additional costs involved in a more complex or expensive installation location that is being requested on purely aesthetic grounds.
** Please also note that you will not own the equipment being provided under the CDS Better Broadband Scheme, since the cost of the capital equipment provided to enable you to receive the service is being fully funded by government subsidy.
Broadband delivered wirelessly over a 4G network does differ slightly from traditional terrestrial broadband services. It's probably worth your while to discover how - you'll find information detailing the main differences by clicking here.
We at 4G Internet offer 4G services backed by both EE and Vodafone, the two market-leading network operators in the UK. You can quickly check yourself to see if your location is covered by either or both networks by clicking here for EE and/or here for Vodafone. Just enter your 7 digit postcode on each webpage - and don't forget to select 4G! You'll be told whether your postcode has 4G coverage from each network and shown a detailed map of your location.
And don't worry if you're told that 4G is only available "outdoors" - because we fit an external antenna, which pipes the 4G signal from outside to in.
4G coverage is being extended quite literally week by week, so even if your location is not covered right at this moment, it's well worth checking back on a very regular basis.
If you're not sure or need advice, either just drop us an email at This email address is being protected from spambots. You need JavaScript enabled to view it. or give us a call on 03333 447700. We'll be happy to talk you through everything and answer any questions you may have.
If you have already been issued with an eligibility code by CDS, just drop us an email at This email address is being protected from spambots. You need JavaScript enabled to view it. with your name and contact detail plus the CDS subsidy code you've been issued with.
We'll validate your code with CDS and, if valid, we'll then get in contact with you to discuss which of our monthly 4G packages would suit you best, process your order once you're happy and then arrange installation of your new 4G internet service.
Or if you'd rather, just call us on 03333 447700 and we'll talk you through everything and help you get online as fast as possible.
Applying for a CDS Better Broadband subsidy is very simple:
First off, you should check to see if your property is eligible - you'll need to certify that you live or work inside the Connecting Devon and Somerset programme area and that the property for which you're applying is currently unable to receive download speeds greater than 2Mbps. You'll be able to check what broadband speeds you currently receive via any of a number of online speed tests such as speedtest.net.
If you match the above criteria, then just complete a simple application form online which you can find linked from the

Connecting Devon and Somerset Better Broadband page

.
Once CDS has checked your application and validated it, you'll be sent an email issuing you with a voucher code and a list of approved suppliers delivering internet services that need the Better Broadband scheme requirements.
Once you've got this, just get in touch with us and we'll do all the rest - and usually get you up and running with broadband delivered over 4G within a couple of weeks.
Ready to order or need more information?
Call us now on
03333 447700

- we're here to help!